About us – Shampooch Dog Grooming York
Hi, my name is Katie and I am the owner of Shampooch Dog Groomers York.
I am based at my home address and have all the latest equipment to ensure your dog leaves Shampooch looking its best.
I have always loved dogs and when we got "Bobby" our Bichon Frise in 2015 I was inspired to train to become a Dog groomer. Bobby is treated as one of our family and I ensure all dogs that visit my salon are cared for in the same way.
Shampooch Dog Groomers York provide anything from a basic bath and dry to a full dog groom, details can be found on the price list page. When your dog visits us I will firstly get as many details from you about their health. I will then move onto how you want your dog to be groomed e.g. coat length, skirt and feathers, ears, legs, tail etc. Dog grooming times will be determined by a number of factors including breed, size, temperament and shape but on average 2 hours will be required.
At Shampooch Dog Groomers, all grooms are done on a one to one basis from start to finish. I find this is the best way to keep the dog settled.
I do not cage or crate your beloved pet but simply let them sit and watch everything that is going on around them.
If you have any questions or wish to make an appointment, please get in touch by phone 07910874570 or send an email.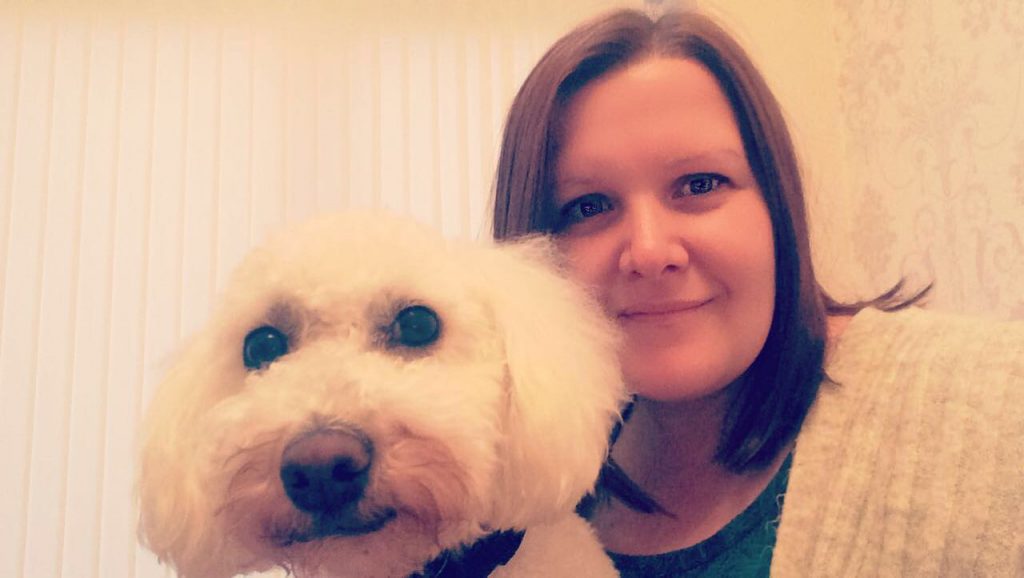 Dog grooming is a vital part in the well-being and healthiness of a dog which can improve their lifespan. All Breeds require daily grooming, how much depends on the breed, age, or health of the pet. Regular grooming helps to ensure the dog is healthy and comfortable. It is important to note that while many dogs shed, others (such as the Poodle), do not shed as profusely, and require grooming by a professional every 6–8 weeks maximum.
The main reasons for daily grooming include:
decreased chance of various health problems, such as thrush, scratches, and other skin problems and make the dog look pretty
general cleanliness of the dog
monitoring of the dog's health by checking for cuts, heat, swelling, lameness, or changes in temperament, all of which could be indicative of illness
forging of a closer bond between dog and owner
reducing infestation load of external parasites on skin.
Our Treatments – Shampooch Dog Groomers York
Request a callback from Shampooch Dog Groomers York
Send us your name and contact number and we'll call you back.