Shampooch Dog Groomers York
Based in the suburb of Huntington, Shampooch Dog Groomers York take pride in ensuring your dog receives the best possible care whilst visiting us.
Please take some time to browse our site, if you have any questions or would like to make a booking please feel free to request a call back, use the contact form to send us an email or call Katie on 07910 784570.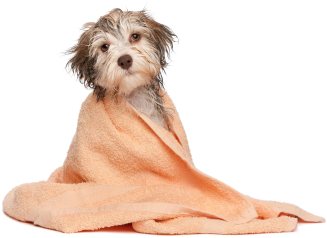 Dog Grooming York
I provide anything from a basic bath and dry to a full dog groom, details can be found on the price list page. When your dog visits us, I will firstly get as many details from you about their health. I will then move onto how you want your dog to be groomed e.g. coat length, skirt and feathers, ears, legs, tail etc. Dog Grooming times will be determined by a number of factors including breed, size, temperament and shape but on average 2 hours will be required to groom your dog.
All dog grooms are done on a one to one basis from start to finish. I find this is the best way to keep the dog settled. I do not cage or crate your beloved pet but simply let them sit and watch everything that is going on around them.
If you have any questions or wish to make an appointment, request a free callback get in touch by phone 07910 874570 or send an email using our contact form.
Choosing the right dog groomer
Click here to visit the RSPCA page which contains download sheets and tips for finding the right dog groomer for you.
Our Treatments – Shampooch Dog Groomers York
Dog Grooming York
Our list of treatments
Bath and Brush out
Head to Paw Treatment
Puppy Grooming
Hand Stripping
Nail Trimming
Ear Plucking
Pick up and drop off service
Request a callback from Shampooch Dog Groomers York
Send us your name and contact number and we'll call you back.