Dog Grooming Offers – Shampooch Dog Grooming York
Below are our dog grooming offers: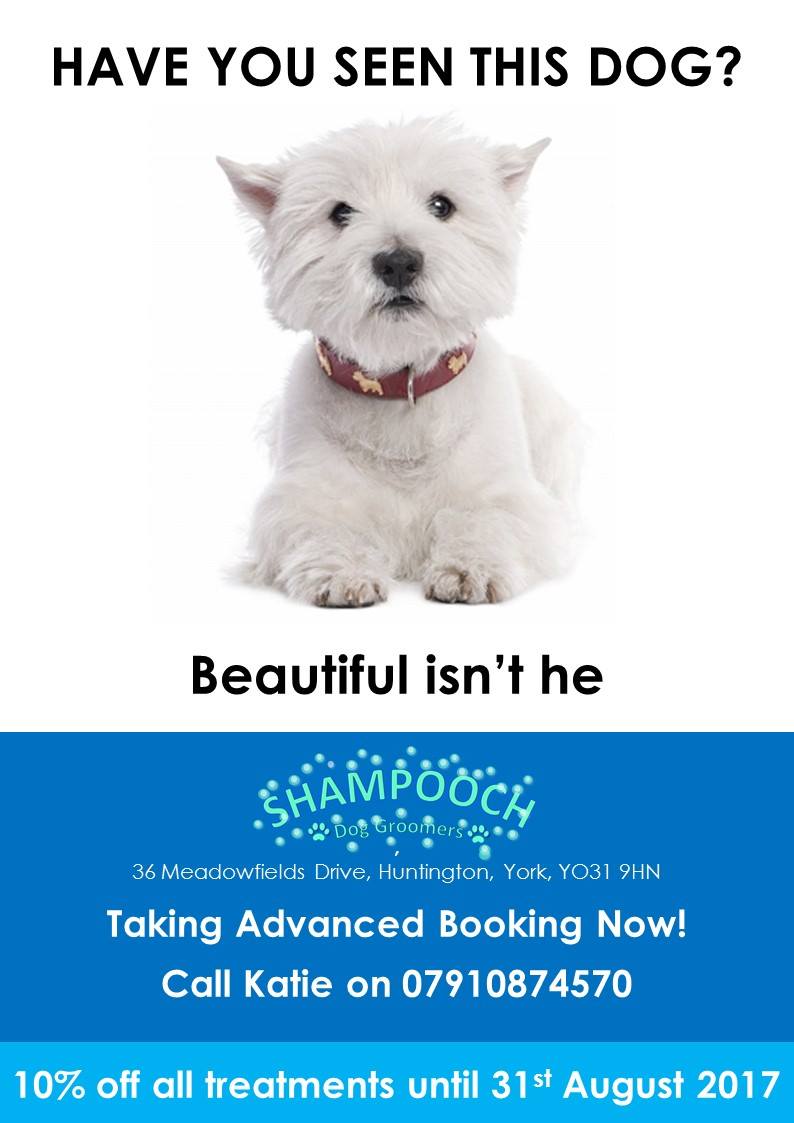 Bring your pet with you for a tour of the Dog Grooming York facilities before your pet's first grooming appointment. This will give you an opportunity to see how we interact with other pets and you can ask other pet owners about their experiences.
Your dog should become somewhat familiar with the place, and you should feel comfortable leaving your dog at our York salon. You can see that we never leave dogs unattended while on the grooming table or in the tub.
While visiting, introduce yourself and your dog to me. This will help to make the next visit easier on your dog. You can also check that our salon is clean and our equipment is sanitary.
Our Treatments – Shampooch Dog Grooming Offers
Request a callback from Shampooch Dog Groomers York
Send us your name and contact number and we'll call you back.